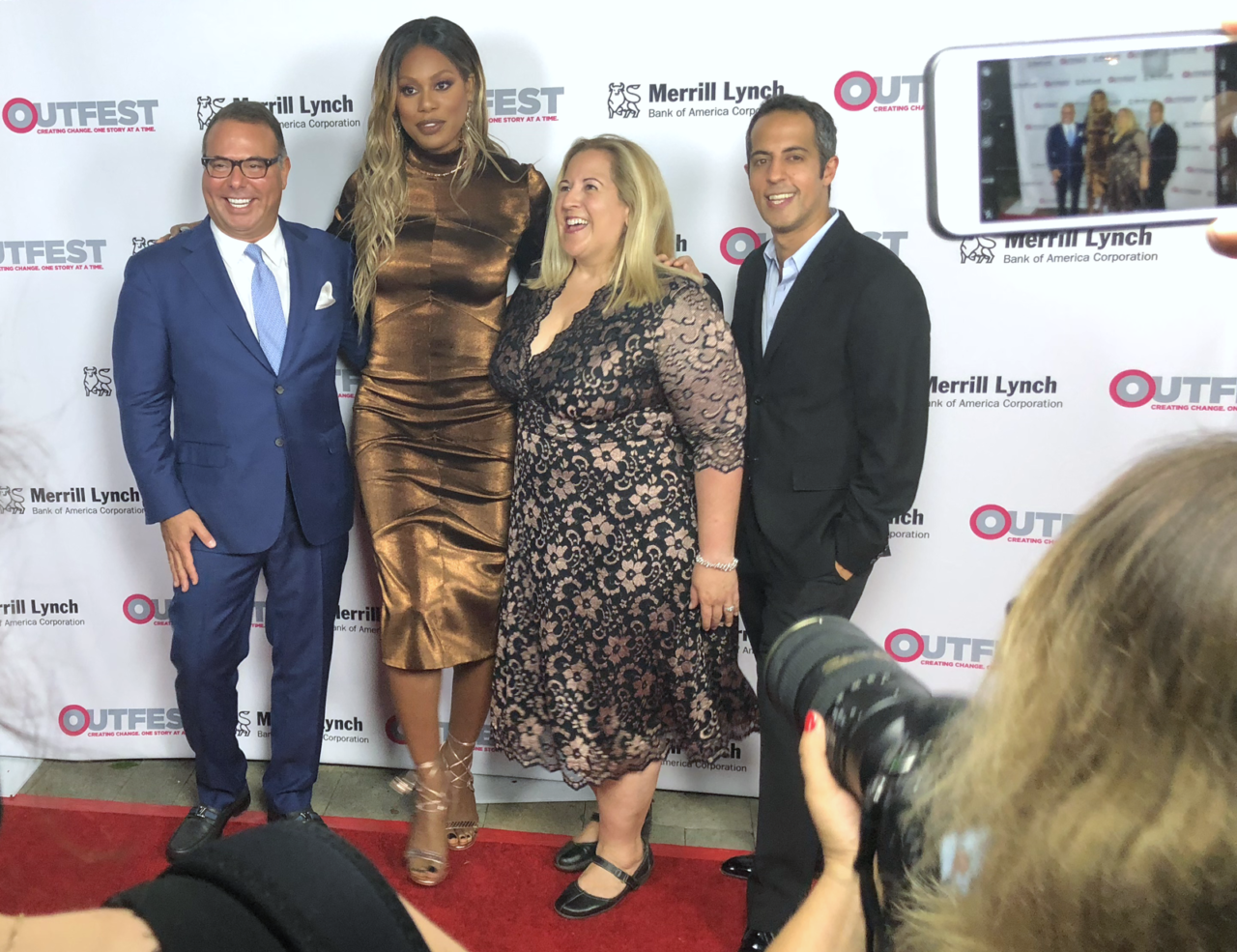 Laverne Cox on the red carpet with Outfest Board Members
This past Sunday, October 22, 2017, we were thrilled to attend The Legacy Awards, a celebration and benefit to support The Outfest UCLA Legacy Project which is the only program in the world devoted to preserving lesbian, gay, bisexual and transgender moving images at risk of becoming lost due to deterioration and neglect.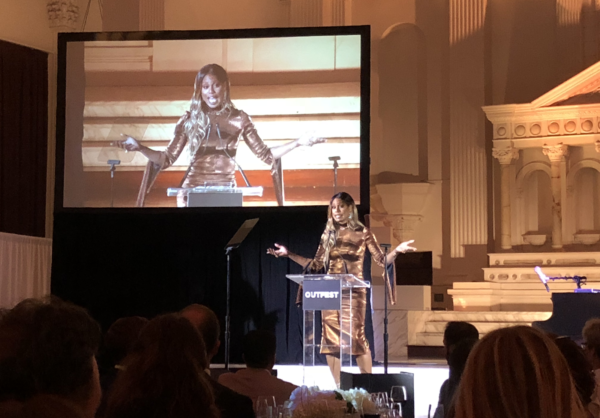 One of the event's honorees was Laverne Cox, who was bestowed the Trailblazer Award. For Laverne, trailblazing means "making something possible for the folks who come after you." In her acceptance speech to the hundreds in attendance, she spoke to the importance for trans actors to be cast in (and audition for) non-trans roles in film and television. She shared many personal stories and highlighted the career of actress and activist Jazzum Crayton — who was also in attendance and the recipient a TransNation award the night before — in her moving call to action. Laverne pointed out that Jazzum once had a recurring role on network television as far back as 1994.
One can say that Cox's message is a marked evolution in trans awareness and activism. It really goes a step further than similar issues that many in the trans community have raised recently, including cisgender actors getting cast in trans roles ("7 actresses who are trans explain why casting cis actors in trans roles is a problem") and the limited scope of trans roles, period. Speaking to the latter point, actress Candis Cayne recently stated in a video interview via EntertainmentWeekly.com. , "The trans community can be more than just a prostitute or a drug addict or a killer…There have been a lot of trans killers."
Last week, on our Facebook page, we shared Casting Society of America's (CSA) open call for transgender actors as part of their initiative for more transgender inclusion in TV and film. As reported via Deadline.com "The Hollywood landscape is shifting and therefore demanding more diversity and the CSA has a commitment to inclusion within the entertainment industry to challenge unconscious bias, empower casting directors to lead the inclusion conversation, and discover, educate, and promote the next generation of extraordinary talent within a wide range of diverse communities."
Stay strong, represent, be proud!
— Gender Wellness