I returned yesterday from a wonderful weekend at the Your True Gender conference. It was exhilarating to be around so many talented, smart, insightful and proactive people. Here, I share with you a few photos and notes about some of the players involved. BY CASEY WEITZMAN
PICTURE 1: Marci Bowers, M.D.
My good friend and colleague, Dr. Marci Bowers led two discussions: New Directions in Surgical Confirmation for MTF's and New Directions in Surgical Gender Confirmations for FTM's. Dr. Bowers shared a lot of information and was quite funny. Her practice is located up in Northern California and she is easy to talk with. In addition, her staff can help you with any insurance or financial questions or concerns you may have.
PICTURE 2:  Dr. Toby Meltzer
Dr. Meltzer spoke about FTM Surgical Options which included genital, chest, revisions, repairs, masculinization and body contouring. Toby is truly a pioneer in this field and now accepts Kaiser as well as other insurance plans — working out of Scottsdale, Arizona. In the afternoon, his presentation was titled, MFT Surgical Options: Genital, Facial Feminization, Breast Augmentation, Revisions/Repairs and Body Contouring. It is all too common that surgeons are asked to fix the work of other surgeons that have less experience or have not done the work satisfactorily for their patients.
PICTURE 3: Jessica Lynn
Jessica is the President of Your True Gender. Jessica is a renowned public speaker that travels nationally about the necessity for transgender awareness in our society.  She is an advocate and professional speaker for "Trans* Rights.
This was the first conference of what will be an annual gathering, held at Cal Poly Pride Center on the Cal Poly-San Luis Obispo Campus. She organized this three-day educational transgender conference with another local non-profit organization, Tranz Central Coast, and a committee of the Gay & Lesbian Alliance (GALA).  It was the first time I met her and I found her to be warm, friendly and very engaging.
PICTURE 4: Discussion and Presentation – Janet Mock and Dr. Marci Bowers
What a colorful discussion! Marci was the moderator but it soon became apparent that Janet is more use to asking the questions. Topics that were discussed included being black in America, discrimination, gender roles, is "passing" out of date or not?
It seems to me that there is a changing of the guard. For 20 years or so, there has been more of a binary system. You were either trying to be male or female.  Now, that binary is outdated. No longer is there just one of two boxes to check. There are combinations. Even bathrooms are gender neutral (I have to admit, that I am open to this change in but haven't tried it yet). You can be gender non-conforming and that means whatever you want it to mean. You can call yourself by any name, any pronoun and genitalia doesn't equate to your maleness or femaleness. Respect, being considerate and assuming nothing is the new standard.
Janet Mock definitely subscribes to this new school of thought. Marci and so many others are getting on board, but it's a change — and I must admit — that will time to get it all down. Like always, it's important to ask each person what name they would like to be called by and how would they like me to address them. Check out Stephanie Hall's thought provoking post on our blog about this topic: "PART 2: What Makes Gender? – Beware the Gender Binary Boogeyman"
PICTURE 5: Janet Mock
She was fielding questions from the audience here. She also spent time signing her book for the audience. It's titled, Redefining Realness: My Path to Womanhood, Identity, Love & So Much More. A popular quote from Janet: "I will proudly apologetically embrace that part of my identity that I was taught growing up to be silent and ashamed of."
PICTURE 6: Workshop Gathering
Included in this photo is Isis King, among others. Isis was the first trans woman to compete on the show, America's Next Top Model, and has since become one of the most visible transgender people on television. She participated in the question and answer session at the end of this gathering.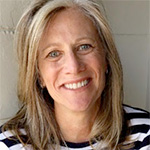 Casey Weitzman is the President of Gender Wellness of Los Angeles and have been a licensed marriage and family therapist for almost 25 years, counseling children and adults who are exploring gender identity and/or sexual orientation issues.