Beyond transition, transgender persons need to love and be loved.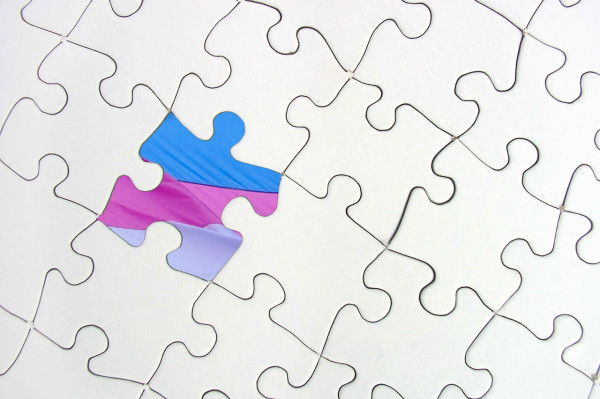 There is a time early in transition when everything is in front of you; the future is completely open and the possibilities are unlimited. Nothing can happen fast enough, and as you progress and begin to see the real you for the first time ever, you can't help but begin to fantasize about the life that will be a reality in the not-too-distant future.
As those who are Transgender know very well, the challenges and joys of transition involved in realizing a lifelong dream are incomparable to most any of the high points in life. The sense of contentment, satisfaction and profound elation in finding your true self is monumental. What is even better is being able to put into practice what you had only dreamed of in your most private thoughts, when you finally begin to live life to the fullest extent possible in your true gender. Perhaps the most significant aspect of living a complete life is to love and to be loved, something largely taken for granted by the non-Trans population, but even more treasured by Transgender persons who need to love and be loved as the man or woman they have always been.
Transgender persons in the midst of transition, as well as after transition, begin to see the difficulties that life presents in living as a Transman or Transwoman. The potential loss of family, friends, and even acquaintances seem insurmountable. What began as unbounded joy and happiness at the prospect of a fresh new life can begin to look grey and gloomy when you consider finally living as your true self — but alone. Finding a partner who will accept and love you without reservation, adore and cherish you, and treat you the way you had always dreamed of, can seem to be a desire destined to remain unfulfilled.
Being able to more fully express your true gender through love and intimacy with another person is a liberating, and supremely fulfilling experience that should not be missed by anyone. Enjoying life with someone special — and, if you're lucky enough, with someone you love and who loves you — is what makes life worth living. This can be felt viscerally by Transgender persons who were already denied so much in life prior to transition.
Despite what many may feel at times, it is out there for everyone! You may find it, or it may find you — when and where you least expect it, and it may be waiting for you in someone you with whom you wouldn't expect to find it. Don't close yourself off to people who don't initially fit into your box or check off all the points on your list — and keep your heart open. Love is a wonderful, magical thing not to be missed, and especially so for Trans persons. To love and be loved as your true self is the full realization of the dreams of those who are Transgender, and is the cherry on top of the Ice Cream Sundae of your Transgender life!
STEPHANIE LYNN HALL is a California Attorney whose practice is focused on representing Transgender individuals in the legal issues uniquely related to transition and other matters of non-conforming gender identity.
[ Puzzle image created by Willi Heidelbach with changes made to adapt use ]