A transition still in motion — saying goodbye to John Wayne, Marilyn Monroe and the traditional icons of gender along the way in my transgender journey.  BY TAWNI SOFIA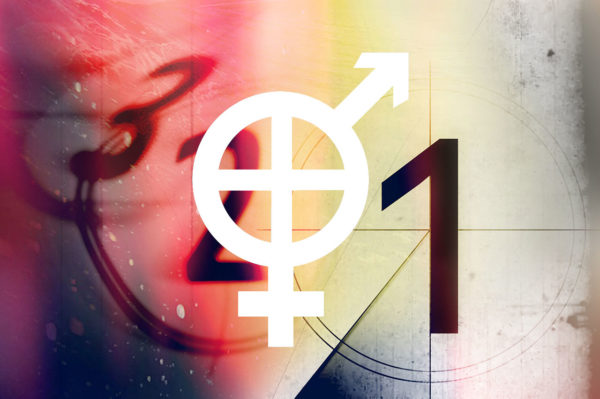 A (transgender/gender) transition can be exciting but certainly fraught with many challenges for anyone, at any age. Transitioning involves a healthy dose of introspection; it often requires one to learn self-acceptance, to reconcile one's sexuality, and to understand more fully the gender that one is transitioning to. Heightening one's self-awareness of personal strengths and weaknesses is key. Simultaneously, there are a host of external aspects one must traverse, as well: doctors, psychotherapy, speech therapy, coming out to family and friends, work, religion, day-in-day-out presentation, possible surgeries, personal finances and much more. Addressing a single one of these internal or external issues would be quite a significant undertaking, yet the dynamics of a transition force a person to cope with all of them at once — and many can pop up, recede, and then come back to haunt one as the ghost of one's transition past.
My name is Tawni Sofia. I'm a fifty-something transgender woman going through, perhaps, the most chaotic phase of my gender transition. In Facebook lingo, my transition could be summed up as "It's complicated."
As a guy, I had a very strong tendency to feel and express basic emotions and thoughts that were interpreted as feminine, soft, kind, empathetic, tender and more. Sounds wonderful, right? Well, I was anything but an "alpha dude." At a young age, I learned — via the worst ways possible — to keep these feelings in check by adopting a more credible "real dude" presence as a means of simple survival and as a means to be able to advance and navigate through the world, as I knew it at that time.
During my youth, screen idols reinforced the notions of masculinity much more so than those of today. For many, including myself, the example of cowboy John Wayne and several other strong, independent, take-charge, alpha-male types (Charles Bronson, Yule Brenner, Clint Eastwood, Steve McQueen, Charlton Heston, etc.) were ever present on the silver screen. They were towering figures of masculinity (hello, white knights!) who never showed weakness. They were full of supreme certainty and, of course, they always won in the end.
The female stars of my youth boldly represented the other end of the gender spectrum. For me, Marilyn Monroe embodied femininity the most: the iconic scene from The Seven Year Itch with air blowing up her white dress on the sidewalk and her rendition of "Happy Birthday," sung to then president John F. Kennedy in the sultriest voice, we forever engrained in the National — in my — conscience. Other models of femininity included Bridget Bardot, Sofia Loren, Goldie Hawn, Lynda Carter and many more. They were soft, sexy, vulnerable, provocative, and gentle whose charms could leave men without words or other thoughts.
As I navigate the progression of my transition, I find myself re-encountering and challenging my own errant thoughts and desires, thinking for both genders. At this point in my life, I know the archetypes on the silver screen are simply interpretations of great cinema (of course!), yet time after time, I find myself confronting those exaggerated, perhaps misinformed, representations of masculinity and femininity.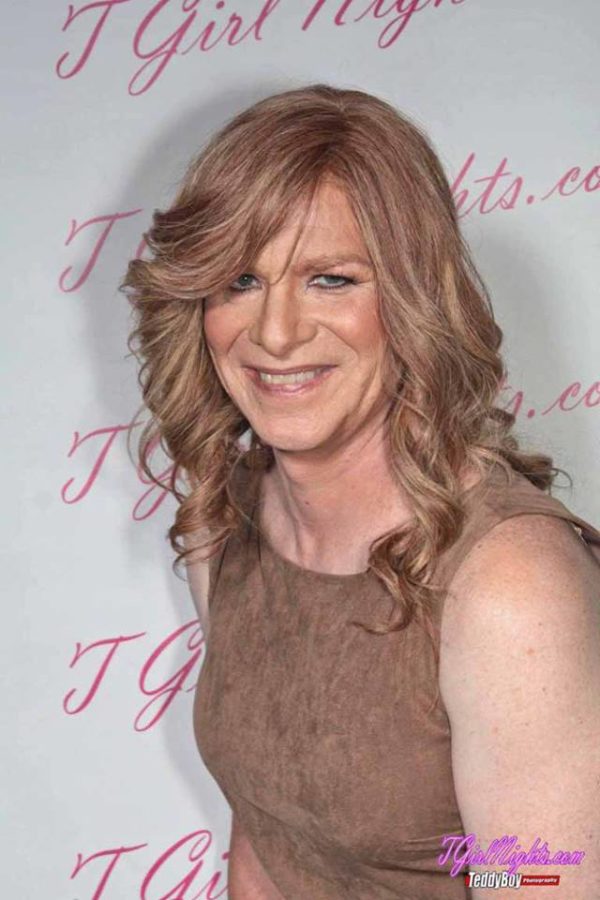 One of the more perplexing emotions that I still grapple with, are feelings of feminine vulnerability. Yes, real women are vulnerable, I know. They're not afraid to express it, they ask for help without reserve (getting directions J ), etc. One of my best female (cisgender, not that it should matter) friends has been there all along, helping me navigate the transgender journey. She's been with me from the beginning, and even earlier in a respect — when modifications to my HRT regimen marked the beginning of the process. My emotions were bubbling to the top and I found myself truly needing her help, needing to fully vent my emotions, needing to go on and on about my frustrations.
She was there during some very intense moments. She listened to things that I had never expressed to anyone, when I felt the ghosts of my false idols haunt me once again. The engrained voice and identity of masculinity said that I shouldn't burden my friend, that I had to solve my own problems and not be a bother to anyone (flashback: the proverbial John Wayne getting up that horse, saying "Woman, its Gettin' Time").
Little by little, I'm letting that side of me — with all of its false assumptions — ride into the sunset. It finally began to dawn on me that all of this is fine and that all of this is part and parcel of embracing the budding feminine emotion that had been fermenting inside of me. I'm now experiencing a push and pull of vulnerable emotions with a degree of profundity that I've never encountered, nor would have I expected.
Many of these emotions are things that, as a "guy," I once derided or interpreted as a pain to listen to, ridiculous, or even stupid ("Why can't a woman be more like a man" sung by a chorus from My Fair Lady). Yes, I am stuck on cinematic imagery. But now, I actually enjoy living and feeling those said emotions. Oh how profound, contradictory and complex!
Throughout this journey, I find both an acknowledgement and understanding my cisgender female friends in a very wonderful way. I tend to think of it as an emotional closeness that men don't express or experience.  I'm experiencing an inner wellbeing that I did not have prior to my transition, saying adios (ok, "hasta la vista") to many of the false icons of both genders (yes, that includes you, John Wayne). I truly enjoy, with a sense of wonder, frustration and, even doubt, all of the emotional complexity. For me it's a healthiness of my own natural feminine expression and progression.
Oh dear, will I be in "a league of my own"? There is crying in this league.
Yours in health and complexity,
Tawni Sofia