The intense body dissatisfaction and dysphoria a trans* person experiences (often) far exceeds that of their cisgender counterpart who suffers from eating disorders.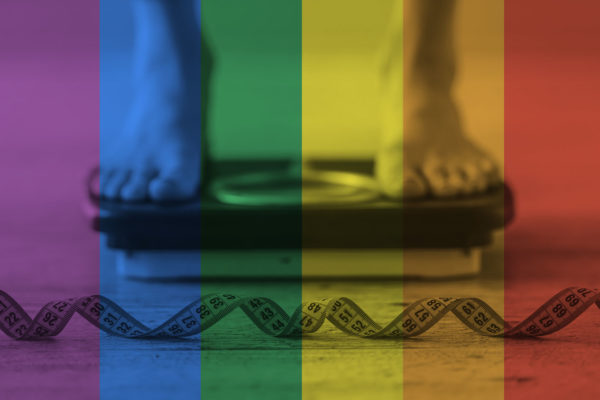 I first gained awareness of eating disorders within the trans population when I read Second Son by Ryan K. Sallans. This honest and candid book chronicles Ryan's transition from female to male, and the eating disorder that weaved its way around his life throughout the process. This book opened my eyes to the unique needs of clients struggling with eating disorders and gender-related dysphoria.
I am not trans myself and have not suffered from an eating disorder, so I cannot claim to understand what either of those things is like. I have, however, worked extensively with eating disorders, and have worked with trans people who are struggling with body image. What I see most times is intense body dissatisfaction and dysphoria, far exceeding that of their cisgender counterparts.
In working with Gender Wellness of Los Angeles, my goal is to understand the client as a whole, and to work on all aspects of the person concurrently. This may include referring the client to trans-friendly dietitians, physicians, or other healthcare providers to aid in the healing and recovery process. If a healthcare provider does not understand eating disorders or trans issues, they may miss integral details about the client and their struggles that could lead to the client not receiving the best care possible.
I lead the LGBTQ + Eating Disorder Support Group, a safe and nonjudgmental place where folks can connect and share their experiences with the containment and direction of a trained therapist intern. Please feel free to write me at olivia@genwell.org or phone me at (805) 896-2257 and leave me a confidential voice mail. I would be happy to offer a free 20-minute consultation appointment so we can meet and decide together if the group will address your needs and expectations.
— Olivia Harrington, M.A., M.F.T. Intern
Olivia Harrington is a Marriage and Family Therapy Intern currently supervised by Casey Weitzman, MFT. She completed her traineeship, working with eating disorders at the residential level, and has continued to practice in the identification, diagnosis, and understanding of eating disorders of all types and levels of severity. She's passionate about working with the intersection of eating disorders and gender identity, as well as the two occurring separately.