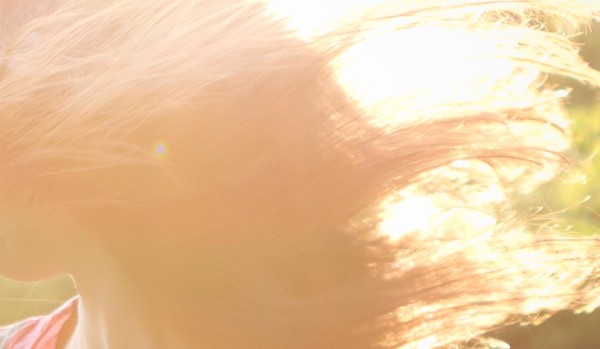 Finding an appropriate and satisfying transgender hair solution is a challenge for many in our community. Few transgender women are fortunate enough to have enough of their own hair to accommodate their transition. When deciding how to remedy this concern, many opt for purchasing a wig. Yet, it seems like not enough time and effort goes into finding the right color, length and style to enhance their appearance.
This is where our good friend, Janell Pillarella comes in. She has her own store located in West LA, BEST HAIR by Janell, and provides private, personal service where you can choose a wig, hairpiece, or add extensions to your own hair. If you bring in old hair pieces or wigs, she has the ability to fix them. We highly recommend Janell and everyone we've sent to her raves about their experience — you immediately feel comfortable with her and leave feeling more confident and excited about your appearance! We understand how important hair is in forming one's self-image for transgender women, so we approached her and asked if she would share some of her story.
———
What's your experience in designing transgender hair solutions in Los Angeles? How long have you been doing what you do?
I've been custom making and customizing hair units for over 40 years. During that time, I've had the pleasure to work with many transgender people, finding them fun to work with, always grateful and very easy to please. It has been very rewarding for me to make them look and feel beautiful. I get so much pleasure seeing the transition — and hair makes such a big difference! It helps create a wonderful attitude.
Most of my clients are the result of referrals, especially my transgender clients. I do not advertise, as I can only accept a limited amount of clients at once and my clients rarely go elsewhere after I first work with them. I do all of the consultations, designing, mixing the hair and all of the customizing myself.
———
How would you describe working one-on-one with someone and what are some of the things involved in getting a new "addition"?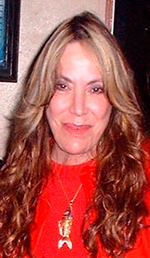 During the consultation I try to get to know the person. I discuss their coming or present lifestyle. There are many options available besides a full wig. I know of more ways to design a hair unit than anyone I have known in this field. I have many samples to try on and see how the attitude and comfort of the person changes with different styles and colors.
I have my own, safe way to attach a hair addition to someones own hair. Only the few stylists that I have trained know how to do this method. This way, the only time someone sees themselves without their hair is when they come back to have it re-tied as their hair grows, which is anywhere from three to ten weeks. They shampoo it the same as if it were growing. They do not have to remove it. Some go to the beauty salon to have their hair shampooed and styled, either regularly or on special occasions.
There are many methods of attachment. Some people do not like to not sleep in their addition, so we can create something that can be removed. I work with my customers until they know how to put it on and take it off by themselves.
Extensions can be clipped on. I have some clips that are very unique, depending on the person's own hair or lack of it. We also use different kinds of double-sided tapes, if there's a hair loss issue. I even have a few customers that use velcro. In any case, I only use methods I feel are safe, comfortable, reliable and will not cause damage to the existing hair.
I try to work with everyone's budget. I was born with bad hair and know firsthand the difference  that MY extensions make to me. I feel everyone should be able to have nice hair. I have a large inventory of pieces to work from and the ability to customize. My prices are usually the lowest, especially considering the quality and unique designs.
As an art student, my teacher told me that I've been given a gift and I should not waste it which has translated into fine hair art. I have the ability to transform a person into looking natural, feeling comfortable, and giving them the attitude they desire — and I do it with great joy! Most often my clients say, "I am so lucky I found you." It is rare when I do not get a hug from my new friends, especially my transgender ones.
—-
Visit BEST HAIR by Janell online or give her a call: 310-442-2244.